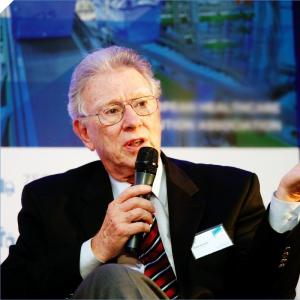 Rafik Bishara
Technical Advisor |
Rafik H. Bishara, Ph.D., is the current Chair of the Pharmaceutical Cold Chain Interest Group (PCCIG), US Branch, within the Parenteral Drug Association (PDA). During his 35-year career as Director, Quality Knowledge Management and Technical Support with Eli Lilly and Company, he was responsible for Quality Knowledge Management, Global Compendial Affairs, Stability and Distribution Excellence, Global Product Protection, Special Security Substances and Controlled Substances Administration.
He is currently on the Pharmacy Advisory Council, URAC, and has served as Temporary Advisor to the World Health Organization (WHO) during 2007 - 2018.
Dr. Bishara served on the United States Pharmacopeia (USP) Expert Panel which prepared a
sub-chapter on Storage and Transportation of Investigational Drug Products (IDPs).
His current focus is on Secure Temperature Controlled Supply Chain.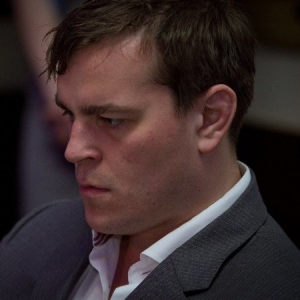 Peter Brown
Senior GDP Inspector | Medicines and Healthcare Products Regulatory Agency
Peter Brown has been a Medicines Inspector since October 2015, and was appointed to the post of Senior Inspector in March 2019, following a long career in wholesale operations and quality management. His current portfolio encompasses leading inspections around intelligence led or suspected serious non-compliance management. This role includes supporting criminal investigations, and he has recently utilised this experience to update MHRA guidance around high risk areas of compliance, including bona fide qualification.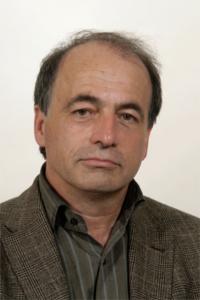 Riekert Bruinink
Former GDP Inspector |
Riekert Bruinink is now active as a pharmaceutical consultant .He was working for the Dutch Healthcare Inspectorate and has there held various positions, including management positions.
He was active as a senior GDP/GMP inspector, specialized in Good Distribution Practice and member of the USP Packaging & Distribution Expert Committee. He was involved in the process of making the new European Union GDP Guidelines and served as a member of the EMA GDP Drafting Group. He was also active for the Pharmaceutical Inspection Convention Scheme (PIC/S) in Geneva and – for several years – served as Chairman of the GDP working Group.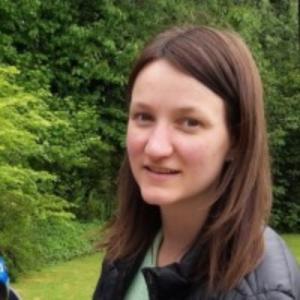 Sofie Bruneel
Scientific Project Manager | Federal Agency for Medicines and Health Products (FAHMP), Belgium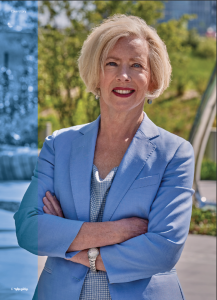 Emer Cooke
Executive Director | European Medicines Agency (EMA)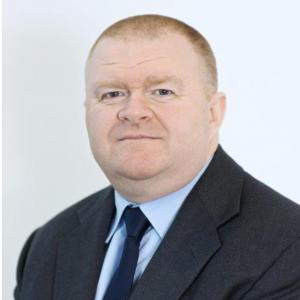 Brendan Cuddy
Head of manufacturing and quality compliance service | European Medicines Agency
Brendan Cuddy joined the European Medicines Agency in October 2002. He was Head of the Manufacturing and Quality Compliance Service at the Agency from 2014 – 2020.
Brendan is currently the Chairman of the Good Manufacturing and Distribution Practice Inspectors Working Group (GMDP IWG).
Brendan obtained his degree in Chemistry from University of Dublin, Trinity College in Ireland. He holds a Master's degree from the National University of Ireland in Quality and Operations Management and a postgraduate diploma in Pharmaceutical Manufacturing Technology from University of Dublin, Trinity College which satisfies the educational requirements for Qualified Person.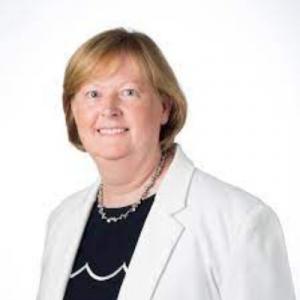 Catherine Cummins
Operations Quality Director | United Drug Ireland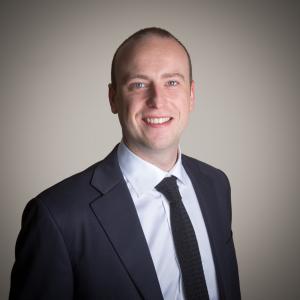 Thomas De Bie
Co-director | CAPPI
Thomas De Bie was appointed CEO of CAPPI on 1 February 2016. His early career was spent in sales and marketing and spearheaded CAPPI's European expansion. He holds a Master of Science in International Business. Dutch from origin, Thomas lives and works in France since 2006.
Stephen Delaney
Chief Executive Officer | Q1 scientific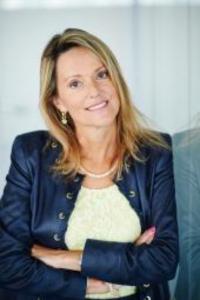 Monika Derecque-Pois
Director Genera | GIRP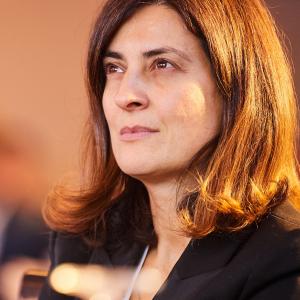 Dr. Monica Dias
Principal Policy and Crisis Coordinating Officer | European Medicine Agency
Dr. Monica Dias joined the EMA in 2004, as of March 2013 she is the Principal Policy and Crisis Coordinating Officer. She coordinated Brexit preparedness activities including the impact of Brexit on the availability of medicines. Dr Dias is also coordinating at EMA the activities of the HMA/EMA Task Force on the availability of authorised medicines.
Dr. Dias coordinates activities in relation to shortages due the COVID-19 pandemic both for EMA and NCAs, including the setting up of the i-SPOC system and the EU Executive Steering Group on shortages. Dr. Dias Co-Chairs a Working Group tasked to develop a common framework for forecasting demand in the EU/EEA.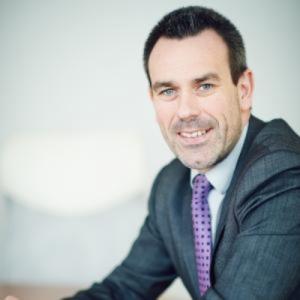 Martin FitzGerald
Deputy Director General | GIRP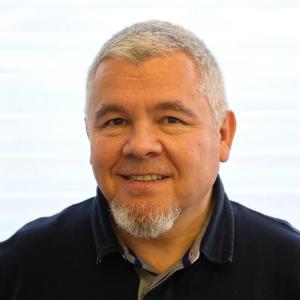 Laurent Foetisch
Chief Executive Officer | Supply Chain Operations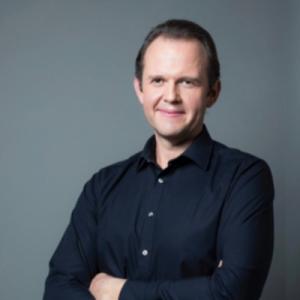 Dieter Hochörtler
Director Sales & Systems Engineering Europe Healthcare Solutions | KNAPP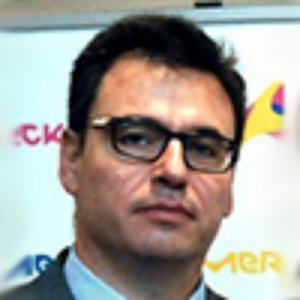 Manuel Ibarra
Head of Inspections | Spanish Agency for Medicinal Products and Medical Devices (AEMPS)
Current position: manager of the GMP/GLP inspection area within the Spanish Agency for Medicines and Medical Devices. He holds a PharmD and PhD by Alcala University (Madrid, Spain). He initiated his career as a researcher in the field of pharmacology.
He joined the Spanish Medicines Agency in competitive examination in 2005, working in the GMP inspection area and as an expert in enforcement area/ fight against falsified and illegal medicinal products. Nominated as an expert in the EMA, he participates regularly in GMP inspections, nationally and abroad. He has also participated in other inspection programmes at international level (EDQM, WHO).
He attends as a national representative to the Committee of Officials meetings of PIC/S and EMA's GMDP- Inspection Working Group. He also participates in audits within the Joint Audit Program.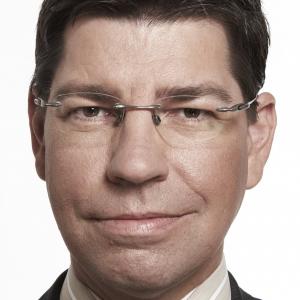 Andreas Krassnigg
Head of GMDP Inspections Department | Austrian Agency for Health and Food Safety (AGES)
"Andreas Krassnigg is head of GMDP inspection's Departement at the Austrian Federal Office for Safety in Health Care since 2006.
He is responsible for Manufacturer's and Wholesaler's Authorisations and related inspections and certificates. In his position he is Austria's delegate to the Inspector's Working Group at the European Medicines Agency and Austria's Committee Member of Officials at the Pharmaceutical Inspections Cooperation Scheme, where he is currently also Chair of the Subcommittee on Expert Circles.
After studying pharmacy at the University of Innsbruck, Tyrol, Andreas Krassnigg worked several years as a pharmacist. His core experience is in the field of herbal medicines, traditional pharmaceutical manufacturing, Good Distribution Practice and transportation."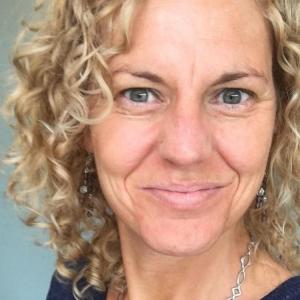 Nele Matthijs
Head of Division Distribution | Federal Agency for Medicines and Health Products (FAHMP), Belgium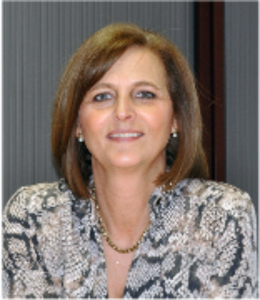 Ethel Mertens
Director General Inspection | Federal Agency for Medicines and Health Products (FAHMP), Belgium
Ethel Mertens obtained a degree in Pharmacy at the University of Gent and started her career by working in a pharmacy. After a few years, she began working for the department of 'Hormones and Antibiotics' and 'Borderline Products' in the Belgian Federal Agency for Medicines and Health Products. In 2007, she changed her orientation to become a GMDP inspector, specialised in GDP. Since 2008, she has been a member of the GDP drafting Group at the EMA. In September 2014, she became Head of the Distribution of the DG Inspection Division (also at the FAMHP).
In September 2015, she was appointed as the Director General ad interim of the Directorate General Inspection and since February 2018 as Director General.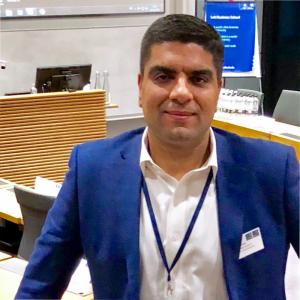 Karan Narang
President International | Excellis Health Solutions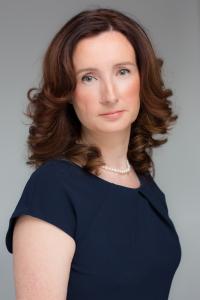 Lorraine Nolan
Chief Executive | Health Products Regulatory Authority (HPRA)
Ms Nolan is a chemist having completed her Ph.D. and post-doctoral research at Trinity College Dublin in transdermal drug delivery. She worked for a number of years in private industry in the area of enhancing and developing drug delivery systems, and also within the state forensic science services.
Ms Nolan joined the HPRA in 2001 and since that time has held a number of different roles at senior level within the organisation across a range of areas including inspection and authorisation of human medicines, medical devices, cosmetics and controlled substances. Prior to assuming the role of Chief Executive she was Director of Human Products Authorisation & Registration. Ms Nolan is a member of the Management Board of the European Medicines Agency.

Emma O-Brien
Health Products Distribution Inspector | Irish Health Products Regulatory Authority (HPRA)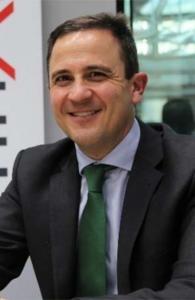 Ruben Orquin Casas
Director of logistics and supply | COFARES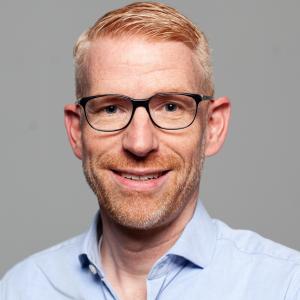 Torsten Roos
General Manager | INSIGHT Health GmbH & Co. KG
Torsten Roos is General Manager at INSIGHT Health, the German based information and big data provider. He is member of the executive board and responsible for the expansion of international data panels, strategic alliances with data suppliers/partners and the development of new data strategies.
Before taking over this responsibility, he joined the former NDC Health in 2000 and implemented the company`s product portfolio for wholesalers and pharmacies. Till 2008 he served INSIGHT Health as director data source in Germany. During the international expansion of INSIGHT Health in the last years, Torsten established the company as strategic partner for wholesaler, retailers and pharmaceutical traders in Europe and managed the expansion in new data panels in several European countries.
Due to his functions and career, Torsten is an expert in Health Care Data and digital data contents. Torsten studied social science at Justus-Liebig-University, Gießen and University RheinMain, Wiesbaden and holds an MBA of the FOM University, Essen.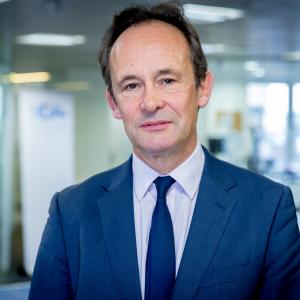 Martin Sawer
Executive Director | Healthcare Distribution Association (UK)
Martin was a government official for 7 years, including nearly 3 years in the office of the UK Prime Minister.
At HDA, Martin is responsible for the mission and all operations of the Association, which has included a Government minister's launch of the HDA 'Gold Standard of Good Distribution Practice' in the UK Parliament, and the constant engagement of stakeholders, regulators and policymakers on many NHS and healthcare issues. In 2016, the launch of the re-named Healthcare Distribution Association emphasised the Association's desire to embrace medicines supply developments and restate the value of the sector. In 2020, through the HDA, the UK's medicines distribution sector has been able to more publicly demonstrate its value to the UK's healthcare system in the fight against Covid, which has been recognised by the UK Government. Martin also represents the sector on the board of SecurMed UK, the UK's national medicines verification organisation.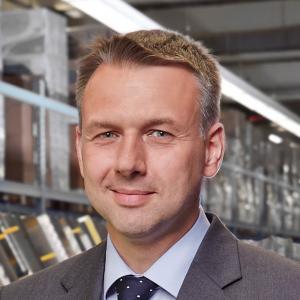 Lutz Schütte
Head of Logistics Engineering | PHOENIX
Mr. Lutz Schütte is Head of Infrastructure. In his position he is responsible for all significant investment projects within the PHOENIX group.
Before starting his work at PHOENIX group he was more than 12 years manager in a worldwide operating consultancy. There he was responsible for numerous improvement and infrastructure projects, among other things in pharmaceutical, food, wholesale and retail industry.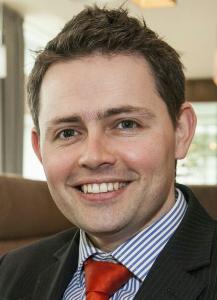 Darren Scully
Medicinal Product Shortages Lead | Health Products Regulatory Authority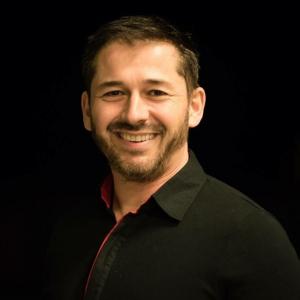 Olivier Simonnot
Senior Manager Strategic Marketing Life Sciences | Sensitech
Olivier Simonnot has been working for Sensitech Inc., a unit of Carrier Corp., for thirteen years where he currently holds the position of Senior Manager Strategic Marketing Life Sciences. He previously held several positions in Marketing and Product Management in several international technology oriented companies.
He holds a Master of Science in Telecommunications from the French engineering school ESIGETEL and a Master in Business Administration from the Rotterdam School of Management. He has been an active member of several industry working groups, such as the French Cold Chain Association, the IATA Time & Temperature Task Force … and he has a large expertise in Global Regulatory Requirements regarding Cold Chain and Supply Chain Security.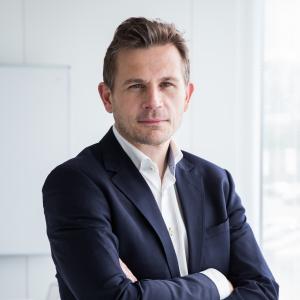 Franck Toussaint
Executive Director and Co-Founder | BSMA
Franck Toussaint is founder of the global association Bio Supply Chain Management Alliance with presence in Europe, USA and India. Franck is also managing Biolog Europe, a non profit excellence center in Life Science Supply chain. Franck has a 20 years experience in the industry and conducted with success all over the world a couple hundred consulting missions in supply chain and logistics for Pharma & biotech organisations or international organisations, World Bank, some governments, airports or other key stakeholders. Previously Franck worked with WBC ventures, a dedicated life science incubator and venture fund. He is also recognized as life science expert by the Belgian government.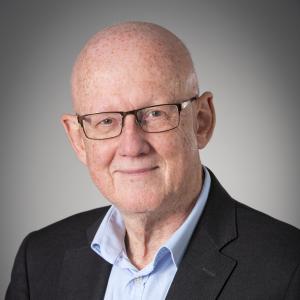 Per Troein
Vice President Strategic partners | IQVIA
Per Troein has been with IQVIA for 19 years and is responsible for the relationship with suppliers and associations. The dispensing and distribution environment is very dynamic. Pricing of pharmaceutical is as complicated. He also has deep insight around generics and biosimilars and how they are handled in different markets. One of IQVIA' priorities is to have the best understanding of those dynamics to secure the most appropriate data, to be the best partner with the different data partners, and to be able to support the industry and also when appropriate governments. He is a well know speaker in the field of distribution trends and pricing and is very active in consulting projects in the area. Prior to joining IMS, Per worked 13 years for Pharmacia in US and Europe. His last 6 years were spent in strategic development as a VP including several major mergers and acquisitions. He holds an MSc in engineering from Lund's Institute of Technology and an MBA from INSEAD.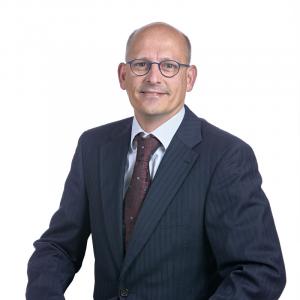 Dr. Erik Van Asselt
Senior Specialist QA | MSD Netherlands
Dr. Erik van Asselt is working for more than 20 years in the pharmaceutical industry with strong experiences in Temperature Controlled Distribution, Data Integrity, Quality Risk Management, Lean Six Sigma, Packaging, and Stability Testing. He is a professional with a Doctor of Philosophy (Ph.D.) in Protein Crystallography from University of Groningen. Since 2009 he chairs the PDA Pharmaceutical Cold Chain Interest Group (PCCIG) - European Branch. In this role, he acts as frequent speaker at conferences and training courses, and writer of technical reports and articles about cold chain management, stability budget, last mile, and active/passive temperature-controlled transport.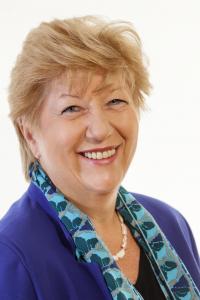 Prof. Dr. Christa Wirthumer Hoche
Head of the Austrian Medicines and Medical Devices Agency (AGES); Chair | European Medicines Agency (EMA) Management Committee
Dr. Christa Wirthumer-Hoche studied biochemistry and graduated at the Technical University, Vienna in 1981, she did her doctoral thesis at the Institute for Medical Physiology, graduating in 1983. After joining the Austrian National Institute for Quality Control of Drugs (1983 – 1998), she was the Head of the Licensing Division for medicinal products, in the Unit for Pharmaceutical Affairs at the Austrian Federal Ministry of Health and Women.
Since foundation of the new Austrian Agency 1 January 2006 her position was Head of the Unit for Marketing Authorisation and Lifecycle Management of Medicinal Products, her current position is Head of the Austrian Medicines and Medical Devices Agency at AGES Austrian Agency for Health &Food Safety.
Since 1994 she has been a member in several European Committees and Working Parties, and she is currently appointed Chair of the EMA-Management Board.