Dr. Clemens Auer
Special Commissioner for Health | Health and Social Affairs Ministry, Austrian Government
Dr. Auer currently holds the role as Special Commissioner for Health at the Health and Social Affairs Ministry in Austria. Since 2003 he has been involved in central functions in the Austrian government, contributing substantially to health reforms such as medicines reimbursement (Reimbursement Codex), the establishment and expansion of a new medicines approval agency in the AGES and the GesundheitÖsterreich-GmbH, reforms in the area of social health insurance, quality assurance systems, as well as e-Health.
Dr. Auer was elected in September 2018 to the Executive Board of the World Health Organization in Geneva for the period 2019-2022.
Since 2020, he has been a member of the European Commission's Negotiating Group, where he co-chairs the supply of vaccines for EU Member States. He also plays a central role in health care reforms in Austria and in the launch of the national vaccination campaign against COVID-19.
Joanne Bergin
HPD Inspector | Compliance Department, Irish Health Products Regulatory Authority
Joanne Bergin is a Health Products Distribution inspector, working with the HPRA since 2015. Joanne originally qualified as a pharmacist from Trinity College Dublin and spent eight years working in community pharmacy. Prior to joining the HPRA, Joanne worked as an inspector with the Pharmaceutical Society of Ireland, the regulator of pharmacists and pharmacies in Ireland. Joanne completed a Masters Degree in Pharmaceutical Medicine from Trinity College Dublin in 2014. She has participated in a joint visit programme with The Pharmaceutical Inspection Co-operation Scheme (PIC/S) in 2018 and also presented at GIRP's supply chain conference in 2020.
Richard Bergström
Vaccine Coordinator | Swedish government
Richard Bergström is a pharmacist by training. He received his MScPharm degree from the University of Uppsala, Sweden in 1988. Until 1992 he worked at the Medical Products Agency as Deputy Head of Registration. He moved to Switzerland where he worked for nine years in regulatory affairs at Roche and Novartis. Before moving back to Sweden, he was Director of EU Regulatory Strategy at Roche Basel. Between 2002 and 2011 he was Director-General of LIF, the Swedish Pharmaceutical Industry Association. While at LIF he was also an advisor to the World Health Organisation on Good Governance in Medicine, and a member of the Board of the Karolinska Institute, appointed by the Swedish government.Between April 2011 and December 2016 he was the Director General of the European Federation of Pharmaceutical Industries and Associations (EFPIA) and in that capacity also Board member of the Innovative Medicines Initiative (IMI) and the European Medicines Verification Organisation (EMVO). He later led the pharma sector at SICPA, a Swiss privately held company that provides security solutions for governments until becoming VP Life Sciences for Guardtime. Since June 2020 he is the national vaccine coordinator for the Government of Sweden and one of the negotiators in the European Commission team that negotiates contracts for access to Covid-19 vaccines for all EU and EEA member states.
Dr. Rafik Bishara
Technical Advisor and Former Director, Quality Knowledge Management and Technical Support | Eli Lilly and Company
Dr. Rafik H. Bishara is the current Chair of the Pharmaceutical Cold Chain Interest Group (PCCIG), US Branch, within the Parenteral Drug Association (PDA). During his 35-year career as Director, Quality Knowledge Management and Technical Support with Eli Lilly and Company, he was responsible for Quality Knowledge Management, Global Compendial Affairs, Stability and Distribution Excellence, Global Product Protection, Special Security Substances and Controlled Substances Administration. He is currently on the Pharmacy Advisory Council, URAC, and has served as Temporary Advisor to the World Health Organization (WHO) during 2007 - 2018. Dr. Bishara served on the United States Pharmacopeia (USP) Expert Panel which prepared a sub-chapter on Storage and Transportation of Investigational Drug Products (IDPs).His current focus is on Secure Temperature Controlled Supply Chain.
Thomas Brosch
Managing Director | Kwizda Pharmahandel GmbH
In 2012, Thomas Brosch was appointed Managing Director of Kwizda Pharmahandel GmbH, the second pharmaceutical wholesaler in Austria. He has also been a board member of PHAGO (Austrian Association of Full-Line Pharmaceutical Wholesalers) since 2012 and of AMVO (Austrian Medicine Verification Organisation) since 2017. Before working in the pharmaceutical wholesale business Thomas Brosch was working as a Tax Adviser and Auditor (1992-1997) and was Finance Manager of Agip Austria and Agip Slovenija (1997-2006) and of Kwizda Group (2006-2012).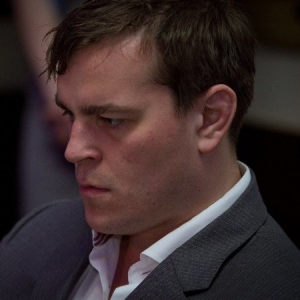 Peter Brown
Senior GDP Inspector | Medicines and Healthcare Products Regulatory Agency
Peter Brown has been a Medicines Inspector since October 2015, and was appointed to the post of Senior Inspector in March 2019, following a long career in wholesale operations and quality management. His current portfolio encompasses leading inspections around intelligence led or suspected serious non-compliance management. This role includes supporting criminal investigations, and he has recently utilised this experience to update MHRA guidance around high risk areas of compliance, including bona fide qualification.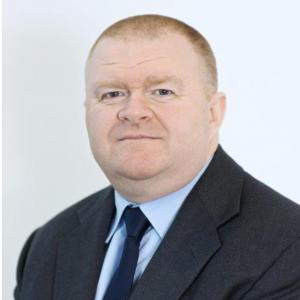 Brendan Cuddy
Head of manufacturing and quality compliance service | European Medicines Agency
Brendan Cuddy joined the European Medicines Agency in October 2002. He was Head of the Manufacturing and Quality Compliance Service at the Agency from 2014 – 2020.
Brendan is currently the Chairman of the Good Manufacturing and Distribution Practice Inspectors Working Group (GMDP IWG).
Brendan obtained his degree in Chemistry from University of Dublin, Trinity College in Ireland. He holds a Master's degree from the National University of Ireland in Quality and Operations Management and a postgraduate diploma in Pharmaceutical Manufacturing Technology from University of Dublin, Trinity College which satisfies the educational requirements for Qualified Person.
Matthias Dalkner
Director Sales Healthcare Solutions | KNAPP AG
Matthias Dalkner was appointed KNAPP AG's Sales Director for their Healthcare Business Unit in 2016. In his global role, he is responsible for the Account Management of KNAPP's largest customer base, which is pharmaceutical wholesale, as well as the Business Development in all healthcare sectors. Having been with KNAPP for 18 years, he has not only gained profound knowledge of warehouse automation but also of the intricacies of the pharmaceutical supply chain. Matthias has a Master of Arts in Business from CAMPUS 02 University of Applied Sciences in Graz.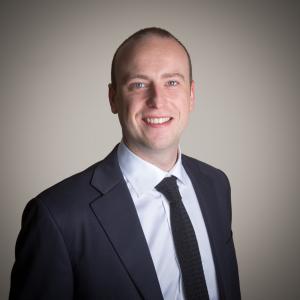 Thomas De Bie
Co-director | CAPPI
Thomas De Bie was appointed CEO of CAPPI on 1 February 2016. His early career was spent in sales and marketing and spearheaded CAPPI's European expansion. He holds a Master of Science in International Business. Dutch from origin, Thomas lives and works in France since 2006.
Nathan De Valck
Head of Cargo Product & Route development | Brussels Airport Company
Nathan De Valck heads the Cargo Product & Route development team at Brussels Airport. He is responsible for the business development and key account activities for airlines, forwarders and shippers at Brussels Airport, as well as the further development of the BRUcargo digitization and various specializations such as pharma, perishables, animal transport or e-commerce. In his previous role, he took the lead in further strengthening BRUcargo' s position as the preferred European pharmaceutical gateway. He managed the CEIV pharma community certification program at BRUcargo making Brussels Airport the first cargo community in the world to be CEIV pharma certified. Mr. De Valck has been working in the aviation industry since 2002. His cargo experience ranges from operational management, legal compliance, business development to commercial account management at several airports in Europe for cargo handling agents and airport operators. He is also the co-founder and the current chairman of Pharma.Aero and a full member of the IATA Time and Temperature Working Group.
Alain Delgutte
President | PGEU
Alain Delgutte is the President of PGEU, which represents community pharmacy in Europe, for the year 2021.
A practicing pharmacy owner in Nevers, Burgundy, Alain Delgutte sits on the National Council of the French Chamber of Pharmacists, the self-regulation body for the whole pharmacy profession in France, where he oversees matters pertaining to professional practice and European affairs.
Alain Delgutte previously chaired the national Council of Pharmacy Owners of the French Chamber from 2012 to 2019.
A member of the administrative and executive boards of the Pharmacist Pension Scheme Fund and a Lieutenant-Colonel in the Nevers firefighters, he holds a Pharmacy diploma, as well as a Master's degree in business management and orthopaedics qualifications.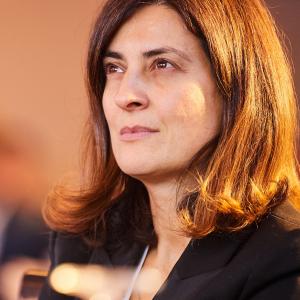 Dr. Monica Dias
Principal Policy and Crisis Coordinating Officer | European Medicine Agency
Dr. Monica Dias joined the EMA in 2004, as of March 2013 she is the Principal Policy and Crisis Coordinating Officer. She coordinated Brexit preparedness activities including the impact of Brexit on the availability of medicines. Dr Dias is also coordinating at EMA the activities of the HMA/EMA Task Force on the availability of authorised medicines.
Dr. Dias coordinates activities in relation to shortages due the COVID-19 pandemic both for EMA and NCAs, including the setting up of the i-SPOC system and the EU Executive Steering Group on shortages. Dr. Dias Co-Chairs a Working Group tasked to develop a common framework for forecasting demand in the EU/EEA.
Roland Duquesne
Member of Cool chain Association and Board Member of Tranfrigoroute France (LCCF) | Thermo King
He joined Thermo King in 1994 when we opened the HQ EMEA in Brussels, starting in marketing department being in charge of customer programs and events as well as coordination new unit launches. In 1995 became Field Service engineer in France and moved into commercial role in 1996. He has founded Thermo King Total Kare service contract company in 2000 which is now a company running more than 25000 units under corporate service contract, as well as coordinating and managing Global service agreements in rail and air segments. He then took over the International account department and moved this into Key-Strategic account department that he is still leading today. In between He has also been in charge of the Middle East Africa Region for 3 years. Grown and established service and distributors in West Africa. In 2013, he developed and brought to Market pharma solutions business and 2 years later, intermodal solutions.
Isa Ferreira
Head of Quality Management in Global Supply Chain & Affiliate Quality | Roche
Isa Ferreira is the Head of Quality Management in Global Supply Chain & Affiliate Quality at Roche, Basel headquarters. In her role, she is responsible for driving Quality Strategies for Roche Global Supply Chain and Affiliates worldwide, to meet Quality, Compliance & Business objectives and Operational needs. Isa is a Pharmacist by education and has nearly 20 years of experience within the Pharmaceutical Industry, in local, regional and international roles in multinational companies.
Daniel Fritz
Domain Architect Supply Chain | Novartis
Dan is the Industry Project Lead of PharmaLedger, a 3-year, 29-member, public-private project aimed at bringing the benefits of blockchain to patients. He is also the Supply Chain Architect at Novartis, responsible for IT standards and architecture direction as well as evaluation of emerging technologies. He has been at Novartis since 2002. He has 30 years of leadership and supply chain IT experience including the US Military, IT consulting, pharmaceutical manufacturing and global supply systems. He holds a B.S. from USMA and an eMBA from Duke Fuqua / Goethe University.
Renée Gallo-Daniel
Senior Manager, Policy & Public Affairs & President Austrian Vaccine Manufacturer Association | Pfizer
Renée Gallo-Daniel has over 30 years' experience within the pharmaceutical industry gained in different business roles at GSK and Pfizer. Since 2000 she is focused on vaccines topics. This very specific business including certain health care challenges within the pharmaceutical industry. Working within vaccines industry is strongly interconnected to the public health system, strong relationships with Stakeholder and connectivity across country level. Her business relationships are linked to different levels of medical, non-medical expert groups, health institutions, politics and as well to leaders within the Vaccine Manufacturer and pharmaceutical industry. She founded the Austrian Vaccine Manufacturers Association / ÖVIH in 2011 and currently leads the ÖVIH as President.
Claude Jolicoeur
Director Regulatory Affairs | McKesson Canada
Claude Jolicoeur is Sr. Director, Regulatory Affairs, for McKesson Canada situated in the Montréal office. In this role, Claude is responsible for guidance in the compliance to all applicable regulations for the distribution of products, including, but not limited to, drugs, medical devices, controlled substances, precursors, Natural Health Products and recently with regulations around the legalization of Cannabis.
Claude Jolicoeur has 25 years of experience in distribution and holds a degree in Business Administration from McGill University in Montreal. Prior to joining McKesson Canada, Claude spent a number of years managing distribution centers for Bayer in Montréal and Johnson and Johnson in Markham, Ontario.
Patrick Kelly
Executive Vice President, Government Affairs | Healthcare Distribution Alliance (HDA)
As HDA's Executive Vice President of Government Affairs, Patrick Kelly oversees all of HDA's government and political activities. Kelly sets strategic direction for the healthcare distribution industry's advocacy agenda and leads the development of legislative and regulatory strategies to affect outcomes on priority issues.
Prior to joining the HDA in 2011, Kelly held government affairs positions with the Biotechnology Innovation Organization (BIO) and the Grocery Manufacturers Association (GMA). Kelly graduated from the University of Maryland with a degree in Government and Politics.
David Keyes
Director | McKesson Ireland
David has been involved in the pharmaceutical market for over 30 years.
His career within the sector commenced with the Bayer organisation where he held a number of sales and marketing roles.
Since 2002 he has operated within the supply chain sector and for the past 9 years he has been a Director of McKesson Ireland. His responsibilities include the management of United Drug Distributors, the Public Affairs activities of McKesson Ireland and leading the development of the McKesson EU Specialty Strategy incorporating the development of the Covid-19 vaccine supply chain.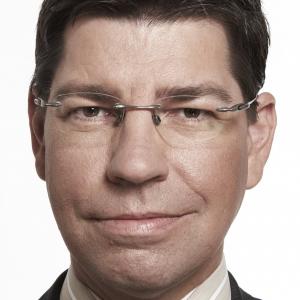 Andreas Krassnigg
Head of GMDP Inspections Department | Austrian Agency for Health and Food Safety (AGES)
"Andreas Krassnigg is head of GMDP inspection's Departement at the Austrian Federal Office for Safety in Health Care since 2006.
He is responsible for Manufacturer's and Wholesaler's Authorisations and related inspections and certificates. In his position he is Austria's delegate to the Inspector's Working Group at the European Medicines Agency and Austria's Committee Member of Officials at the Pharmaceutical Inspections Cooperation Scheme, where he is currently also Chair of the Subcommittee on Expert Circles.
After studying pharmacy at the University of Innsbruck, Tyrol, Andreas Krassnigg worked several years as a pharmacist. His core experience is in the field of herbal medicines, traditional pharmaceutical manufacturing, Good Distribution Practice and transportation."
Dr Maria Jesus Lamas Diaz
Director | Spanish Agency for Medicines and Health Products (AEMPS)
María Jesús Lamas Díaz is the director of the Spanish Agency for Medicines and Health Products (AEMPS), a role she holds since 2018 and, as such, is responsible for its direction, management and coordination of the Agency's actions. A doctor in Pharmacy from the University of Santiago de Compostela, she is a specialist in hospital pharmacy and is accredited as a clinical pharmacist in Oncology by the Board of Pharmaceutical Specialties (BPS) and the American Pharmaceutical Association (APhA). Coordinator and professor of the Master of Pharmaceutical Oncology at the University of Valencia, she has been a professor of the Master of Hereditary Metabolic Diseases at the Santiago de Compostela University. In addition, she is president of the EOXI Pharmacy and Therapeutics Committee of Santiago de Compostela, member of the Subcommission for Oncology Treatments of the Central Autonomous Commission of Pharmacy and Therapeutics, member of the Research Committee of IDIS - ISCIII, member of the Territorial Committee of Ethics and Research Santiago-Lugo, member of the EOXI Santiago de Compostela Transplant Committee, and member of the CHUS Pharmacy Service Quality Commission.
Mark PARRISH
President | International Federation of Pharmaceutical Wholesalers
Mr. Parrish's career in healthcare spans nearly 25 years. He is the President of the International Federation of Pharmaceutical Wholesalers, Inc. (IFPW), a position he has held since 2008. In addition, he has led organizations through regulatory investigations and has a deep knowledge of SEC, CMS and other governmental oversight agencies. His previous positions at Cardinal Health included Chief Executive Officer Director of Pharmaceutical Distribution and Provider Services of Cardinal Health Inc. and President and Chief Operating Officer of Supply Chain Services of Cardinal Health Inc. He was responsible for the firm's pharmaceutical and specialty distribution businesses. Prior to that, Mr. Parrish held several leadership positions in Cardinal Health's pharmaceutical distribution and pharmacy-franchising units. Mr. Parrish serves on the Boards of Viatris (VTRS), where he holds the position of Vice Chairman and Lead Independent Director and Omnicell (OMCL), as well as private Company Boards. He is a graduate of the University of California, Berkeley.
Richard Peck
Senior Director, Global Head of Process Controlled Transportation CoE | Astrazeneca
Richard Peck has worked in the Pharmaceutical industry for 20 years and within the temperature-controlled supply-chain sector for over 13 years. He started this journey with Wyeth becoming a technical and qualification SME in all things Cold-Chain. Following his time at Wyeth, Richard spent almost 10 years on the supplier side of the industry in senior roles with globally recognised temperature-controlled packaging and monitoring solution providers. He is currently the Global Head of the Process Controlled Transportation Centre of Excellence and a LT member of the Global Logistics Function at AstraZeneca, and with the support of his team is implementing processes and technologies to ensure product integrity throughout AZ's supply chain network and ultimately to its patients.
Pedro Pereira
Head of Manufacturer Solutions | McKesson Europe
Pedro Pereira is McKesson Europe Head of Manufacturer Solutions, with predominant focus on three businesses areas: specialty medicines, clinical trials, and own label supply chain distribution. Pedro began his career with McK subsidiary OCP Portugal more than 25 Years ago, gaining unparalleled experience in the Wholesale space, while also establishing himself as expert the Pre-Wholesale space after he led the operations of this division in McK Europe group. Previously as Head of Operations for McK Europe, Pedro had the opportunity to lead and support the wholesale operations across multiple countries and deploy more the 30 distributions centres across Europe & Latin America.
Manfred Preiss
Business Development | RightHand Robotics
Manfred Preiss first specialized in the field of electronics and automation technology whilst studying at the Technical University of Nuremberg, Germany. Mr Preiss has since acquired 40 years of experience with picking systems, particularly within the pharmaceutical wholesale industry, having held, among others, the position of Vice President responsible for worldwide sales and product management at SSI Schäfer. He also founded his own company P+P Materialflusssysteme in 1980, which implemented picking solutions across Europe as well as in the US. Since 2019, Mr Preiss is responsible for business development at RightHand Robotics in Boston.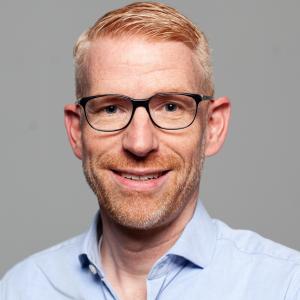 Torsten Ross
General Manager | INSIGHT Health GmbH & Co. KG
Torsten Roos is General Manager at INSIGHT Health, the German based information and big data provider. He is member of the executive board and responsible for the expansion of international data panels, strategic alliances with data suppliers/partners and the development of new data strategies.
Before taking over this responsibility, he joined the former NDC Health in 2000 and implemented the company`s product portfolio for wholesalers and pharmacies. Till 2008 he served INSIGHT Health as director data source in Germany. During the international expansion of INSIGHT Health in the last years, Torsten established the company as strategic partner for wholesaler, retailers and pharmaceutical traders in Europe and managed the expansion in new data panels in several European countries.
Due to his functions and career, Torsten is an expert in Health Care Data and digital data contents. Torsten studied social science at Justus-Liebig-University, Gießen and University RheinMain, Wiesbaden and holds an MBA of the FOM University, Essen.
Steffen Schlüter
Sr Business Solutions Manager | SAS Institute GmbH
Steffen Schlüter is currently working for SAS in the global business unit, supporting our customers around the globe. He started his career with a Fashion company in the Swabian part of Germany. For this company he was doing many international projects and travels. He was even working 2.5 years abroad for them, in the USA. After 11 years he did move into consulting for Supply Chain planning and worked mainly in Europe, to help to implement or design new projects for many companies.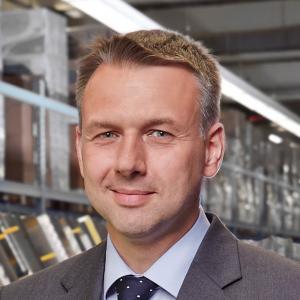 Lutz Schütte
Head of Logistics Engineering | PHOENIX
Mr. Lutz Schütte is Head of Infrastructure. In his position he is responsible for all significant investment projects within the PHOENIX group.
Before starting his work at PHOENIX group he was more than 12 years manager in a worldwide operating consultancy. There he was responsible for numerous improvement and infrastructure projects, among other things in pharmaceutical, food, wholesale and retail industry.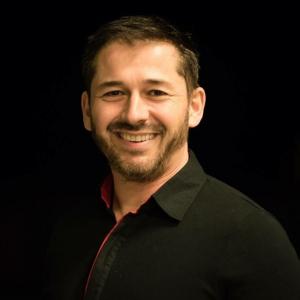 Olivier Simonnot
Senior Manager Strategic Marketing Life Sciences | Sensitech
Olivier Simonnot has been working for Sensitech Inc., a unit of Carrier Corp., for thirteen years where he currently holds the position of Senior Manager Strategic Marketing Life Sciences. He previously held several positions in Marketing and Product Management in several international technology oriented companies.
He holds a Master of Science in Telecommunications from the French engineering school ESIGETEL and a Master in Business Administration from the Rotterdam School of Management. He has been an active member of several industry working groups, such as the French Cold Chain Association, the IATA Time & Temperature Task Force … and he has a large expertise in Global Regulatory Requirements regarding Cold Chain and Supply Chain Security.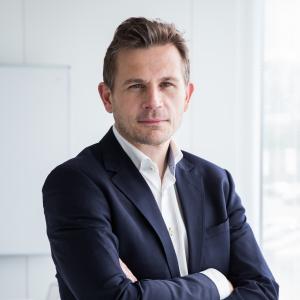 Franck Toussaint
Executive Director and Co-Founder | BSMA
Franck Toussaint is founder of the global association Bio Supply Chain Management Alliance with presence in Europe, USA and India. Franck is also managing Biolog Europe, a non profit excellence center in Life Science Supply chain. Franck has a 20 years experience in the industry and conducted with success all over the world a couple hundred consulting missions in supply chain and logistics for Pharma & biotech organisations or international organisations, World Bank, some governments, airports or other key stakeholders. Previously Franck worked with WBC ventures, a dedicated life science incubator and venture fund. He is also recognized as life science expert by the Belgian government.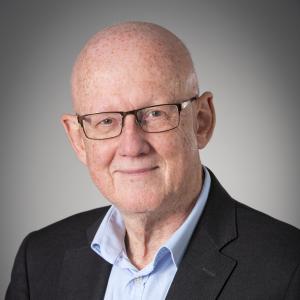 Per Troein
Vice President Strategic partners | IQVIA
Per Troein has been with IQVIA for 19 years and is responsible for the relationship with suppliers and associations. The dispensing and distribution environment is very dynamic. Pricing of pharmaceutical is as complicated. He also has deep insight around generics and biosimilars and how they are handled in different markets. One of IQVIA' priorities is to have the best understanding of those dynamics to secure the most appropriate data, to be the best partner with the different data partners, and to be able to support the industry and also when appropriate governments. He is a well know speaker in the field of distribution trends and pricing and is very active in consulting projects in the area. Prior to joining IMS, Per worked 13 years for Pharmacia in US and Europe. His last 6 years were spent in strategic development as a VP including several major mergers and acquisitions. He holds an MSc in engineering from Lund's Institute of Technology and an MBA from INSEAD.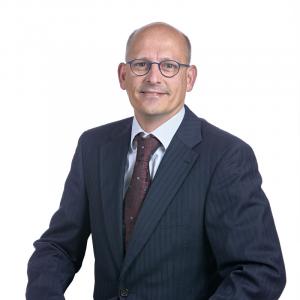 Dr. Erik Van Asselt
Senior Specialist QA | MSD Netherlands
Dr. Erik van Asselt is working for more than 20 years in the pharmaceutical industry with strong experiences in Temperature Controlled Distribution, Data Integrity, Quality Risk Management, Lean Six Sigma, Packaging, and Stability Testing. He is a professional with a Doctor of Philosophy (Ph.D.) in Protein Crystallography from University of Groningen. Since 2009 he chairs the PDA Pharmaceutical Cold Chain Interest Group (PCCIG) - European Branch. In this role, he acts as frequent speaker at conferences and training courses, and writer of technical reports and articles about cold chain management, stability budget, last mile, and active/passive temperature-controlled transport.